Single stage oil-injection screw compressor
PCF 7.5-132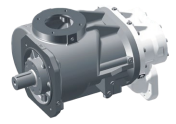 Innovative air end design
Precision manufactured air end, the use of patented rotor profile, adhere to use of high standard parts.
Systematic energy saving
Air end and motor 1:1 direct connection, reduce transmission loss and failure point.
Oil cooled permanent magnet synchronous motor, low temperature rise protection permanent magnet, stable and efficient output, reliable operation and Longer service life.
Advanced environmental protection and maintenance concepts
Stylish appearance and compact construction, using multiple noise control technology, low noise, super purification, small footprint, easy to maintain.
Dedicated high efficiency frequency converter
The special high performance current vector frequency converter can achieve low speed and high torque output, with excellent dynamic characteristics.
Wide voltage input range, wide speed regulation range, constant output, higher control precision.
Large allowance derating design, to meet the needs of different working conditions, a variety of pressure and Volume flow FAD.
Oil cooled permanent magnet synchronous motor
Use high quality permanent magnets with high temperature resistance of 180℃ Rotor no excitation current, significantly improve the efficiency.
Small starting current to reduce the impact on the power grid. Good force and energy index, efficiency and power factor approximate constant value.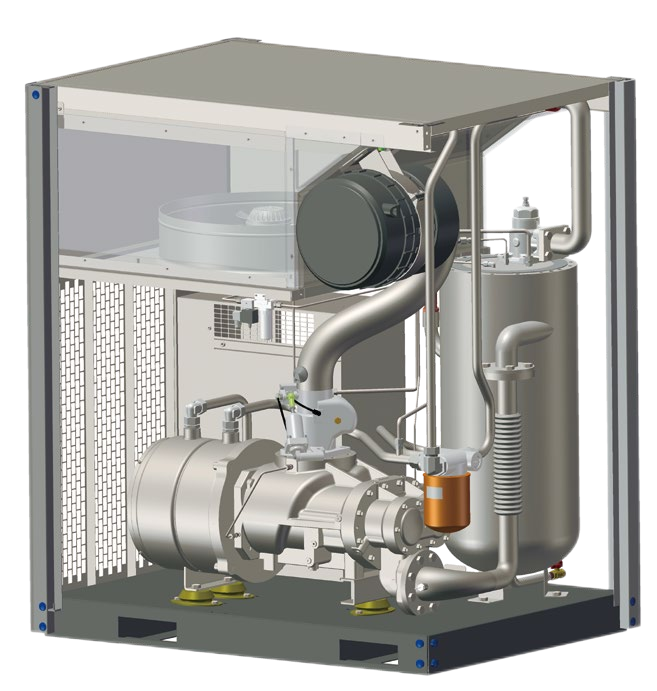 Lifetime Service and Technical Support
We developed a complete set of solutions to manage the entire compressor process to achieve the desired goal of the most economical maintenance cost and the highest product performance.
Series parameters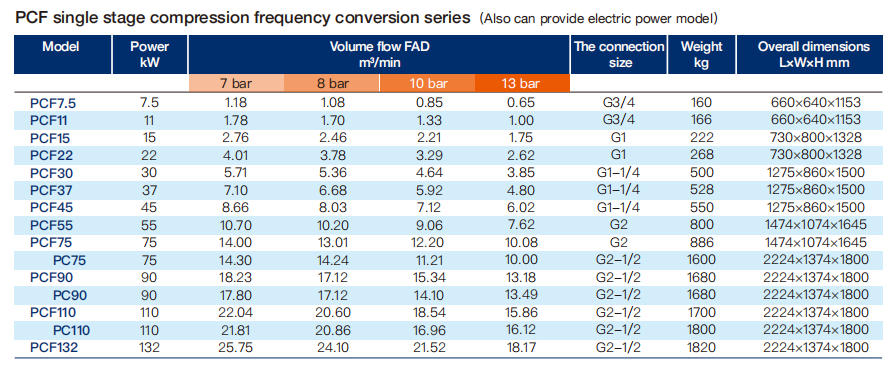 Note:
1.The above parameters are based on the inlet conditions at pressure 1.0Bar(A), temperature 20℃ and relative humidity 0%, tested according to ISO 1217 4th Edition Annex E standard.
2.The data in the table is applicable to 50Hz power supply. Please contact us for the parameters of 60Hz power supply.
3.PurAir products continue to improve, please request the latest data sheet.